Seattle's Best Photo Booth!

Seattle Party Shots specializes in providing your event with something unique, customizable and unforgettable. Our open air booths are modern yet authentic, capturing each moment using state of the art technology.
Five Reasons We're Seattle's Best Photo Booth
We Specialize in Weddings!
We love to rock the photo booth at our weddings. We have a great time meeting all the guests and having fun making silly photos that everyone loves. We bring our dry erase boards and let your friends go crazy writing special messages to the newlyweds. Our photographs are guaranteed to make you laugh out loud and really bring out the personalities of your friends and family.
Bigger is Better!
It's hard to fit more than 2-4 people in many photo booths, especially the old-fashioned ones. Yet photos of larger groups often become guests' prized possessions. Our Photo Booths can fit very large groups.
⋆ You choose the size
⋆ Groups of 2 to 10
⋆ Your choice of backdrop color
Our Photo Booths Look Better!
We've taken the time to create a unique booth that looks great for weddings. Draping, fun backdrops, we have the look you're looking for.
The Best Photo Quality!
You will see the difference and so will your guests! Photo quality varies by company. With us you get BIGGER, CLEARER photos for your Memory Book and guests. Don't settle for the old style grainy pictures – our state of the art cannon digital SLR cameras will give you sharp clear pictures every time.
The Pictures are Printed Fast…Really Fast!
We have the fastest photo booth printers on the market! Your guests won't have to wait around and they'll have more fun getting more pictures with our unlimited sessions.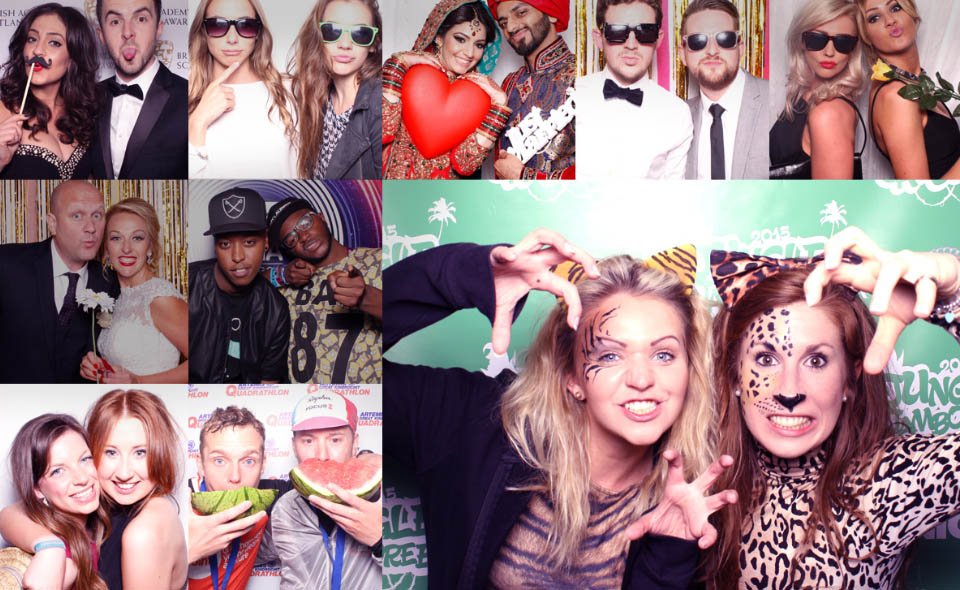 Simple and Easy – Everything is Included!
We include many of the services that other photo booth companies charge extra for.
Unlimited Photo Sessions

On-site Photo Booth Host

Your choice of Enclosed Booth or Open Air studio

Choice of Background colors
Upload to Social Media, Email, etc.

LED Lighting

Free Fun Props for outrageously fun photos

Private Web Gallery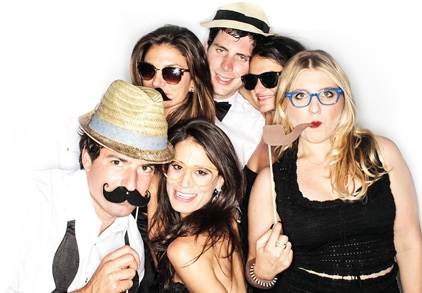 More flexibility & more choices
Best looking booth anywhere!
Completely customizable!
More guest photos and more fun!
State of the Art
Props, signs, and photo fun
Cost effectiveness
Weddings, corporate parties, bar mitzvahs, bat mitzvahs, graduation parties, and more!
"Seattle Party Shots did a phenomenal job at putting together a fun and affordable entertainment package for my corporate party. They were easy to work with and offered competitive pricing. They had the talent to take care of the entire process seamlessly which allowed me to focus on actually having fun at my party, instead of feeling like I had to work at it. The staff was friendly, professional and knowledgeable. We had a great time because of the skilled folks at Seattle Party Shots. I would highly recommend their services, and will definitely be working with them again in the future!"
"To the Seattle Party Shots team — Thank you for your generous support of Young Women Empowered. We can't wait to see you at Ignite on March 17th! Warmly, ~Jessica"
Let's talk about your event!  Say Hello!
We would like to hear from you. Please send us a message by filling out the form below and we will get back with you shortly.